Events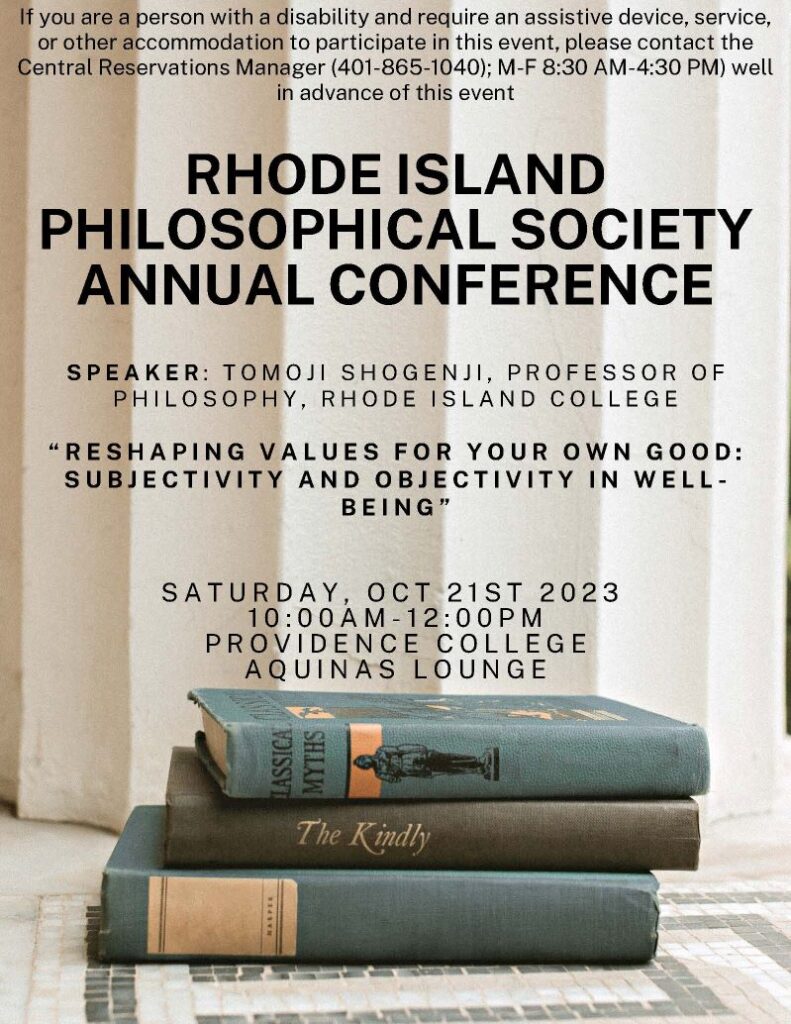 RI Philosophical Conference:
Saturday, October 21st, 2023
10 am – 12 pm
Aquinas Lounge
Speaker: Tomoji Shogenji, Professor of Philosophy, Rhode Island College
ALL WELCOME!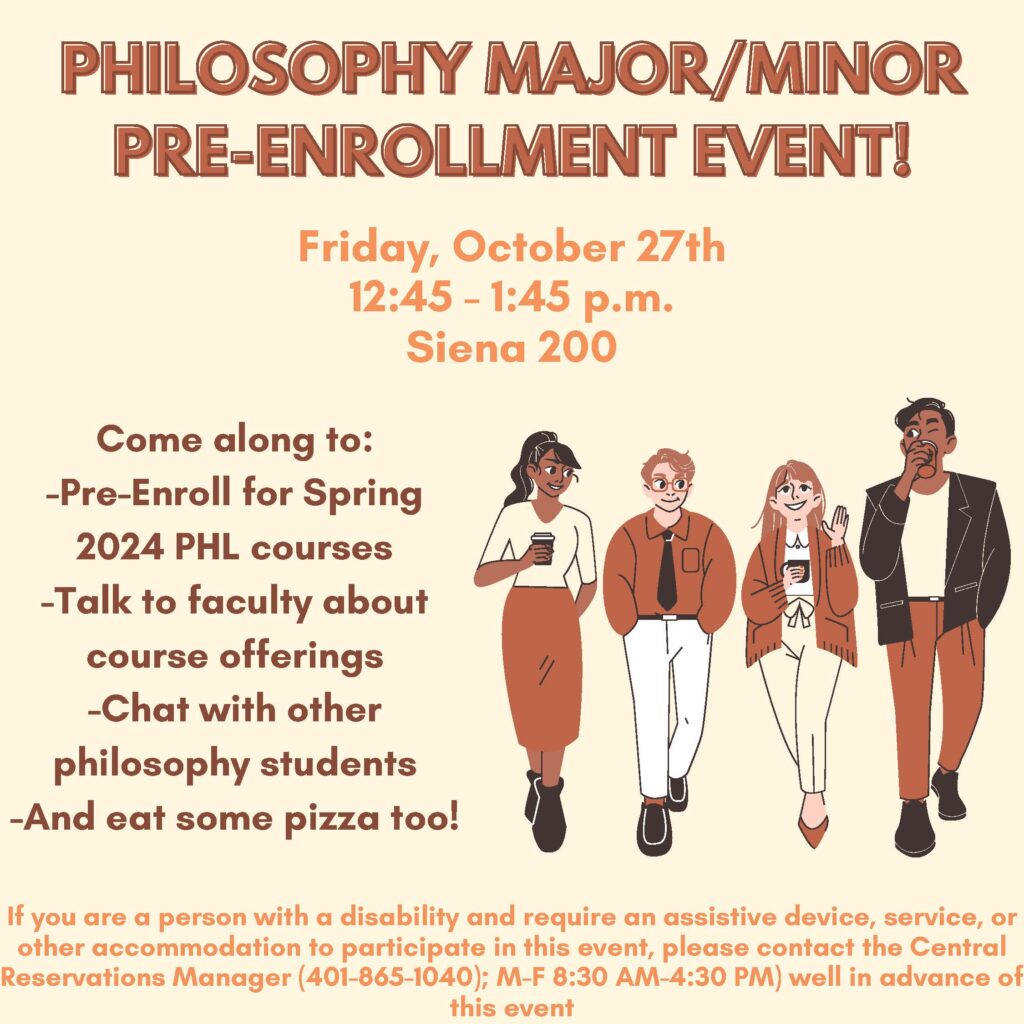 Philosophy Major/Minor Pre-Enrollment Event!
Friday, October 27th
12:45-1:45 pm in Siena 200
Come along to:
-Pre-enroll for Spring 24 PHL courses
-Talk to faculty about course offerings
-Chat with other philosophy students
-Eat some pizza!
See you there!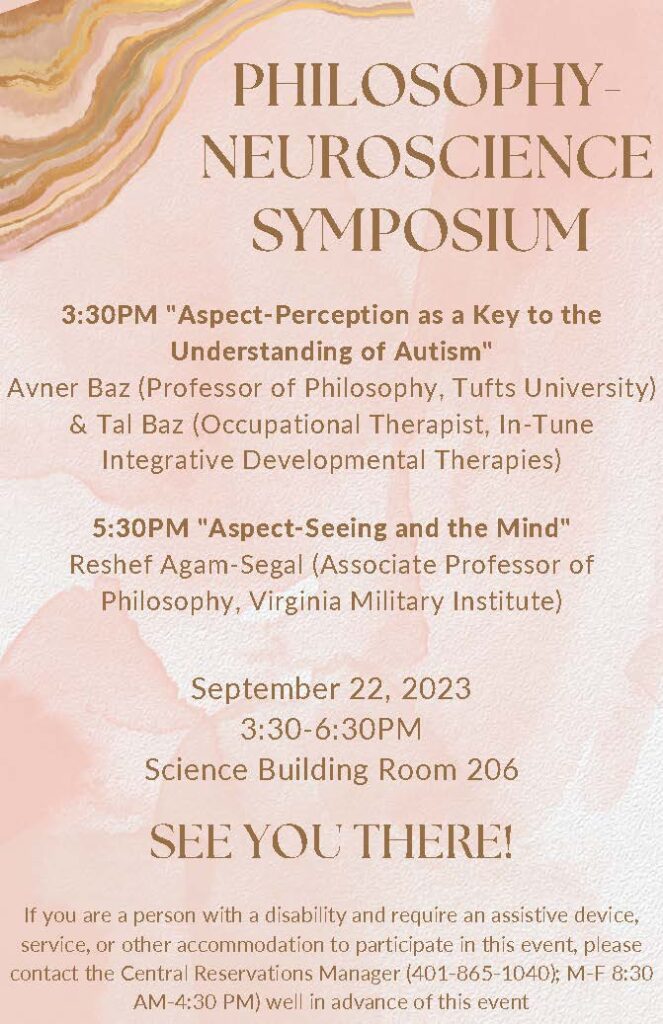 Philosophy Neuroscience Symposium
3:30 pm "Aspect-Perception as a Key to the Understanding of Autism" Avner Baz (Professor of Philosophy, Tufts University) & Tal Baz (Occupational Therapist, In-Tune Integrative Developmental Therapies)
5:30 PM "Aspect-Seeing and the Mind" Reshef Agam-Segal (Associate Professor of Philosophy, Virginia Military Institute)
September 22, 2003 3:30-6:30 PM Science Building Room 206 All Welcome!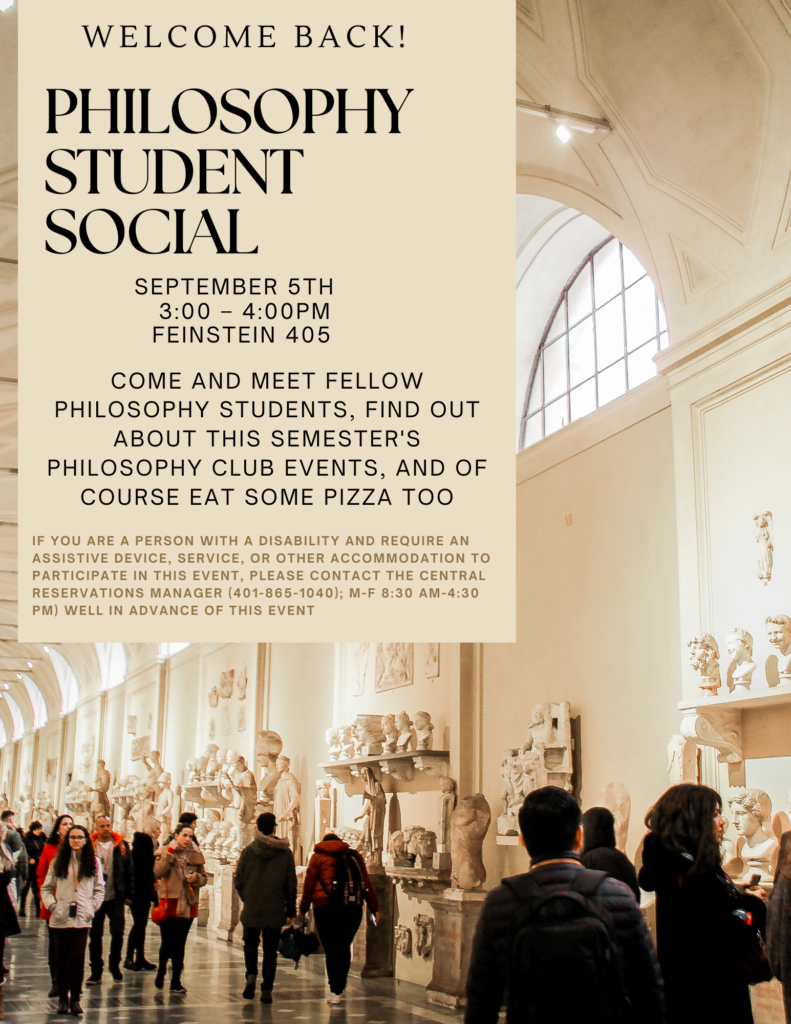 Welcome Back! Philosophy Student Social
September 5th 3-4 pm Feinstein 405
Come and meet fellow Philosophy students, find out about this semester's Philosophy club events, and of course eat some pizza
Professor Dr. Anthony K. Jensen presents Nietzsche and the Truth of History Friday October 6th 4:00 pm Siena Hall 200, Light Refreshments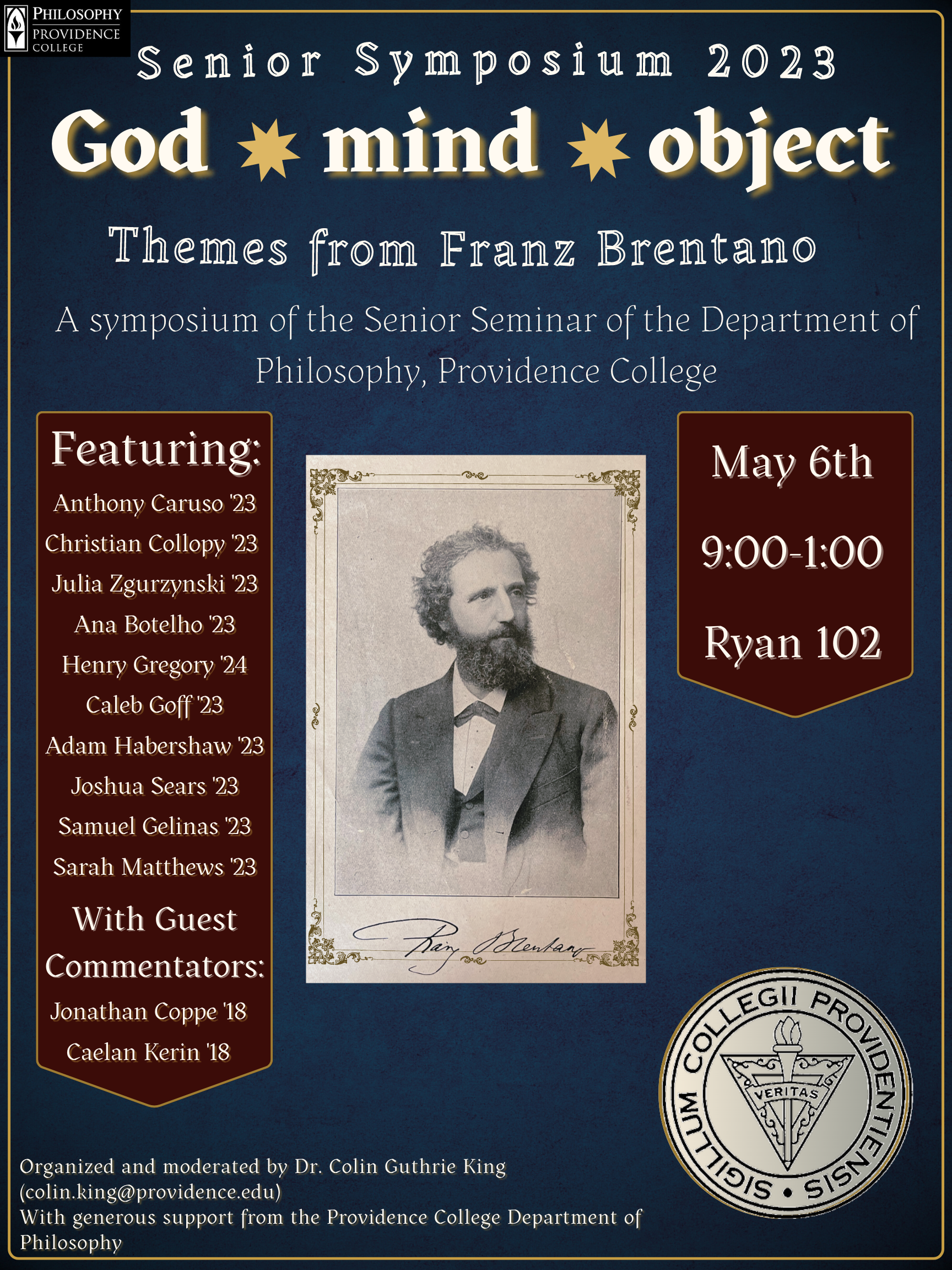 God * Mind * Object
Themes from Franz Brentano
A symposium of the Senior Seminar of the Department of Philosophy, Providence College May 6th 9 am – 1 pm Ryan 102
Featuring: Anthony Caruso '23, Christian Collopy '23, Julia Zgurzynski '23, Ana Botelho '23, Henry Gregory '24, Caleb Goff '23, Adam Habershaw '23, Joshua Sears '23, Samuel Gelinas '23, Sarah Matthews '23 With Guest Commentators: Joshua Coppe '18 and Caelan Kerin '18
Organized and Moderated by Dr. Colin Guthrie King with generous support from the Providence College Department of Philosophy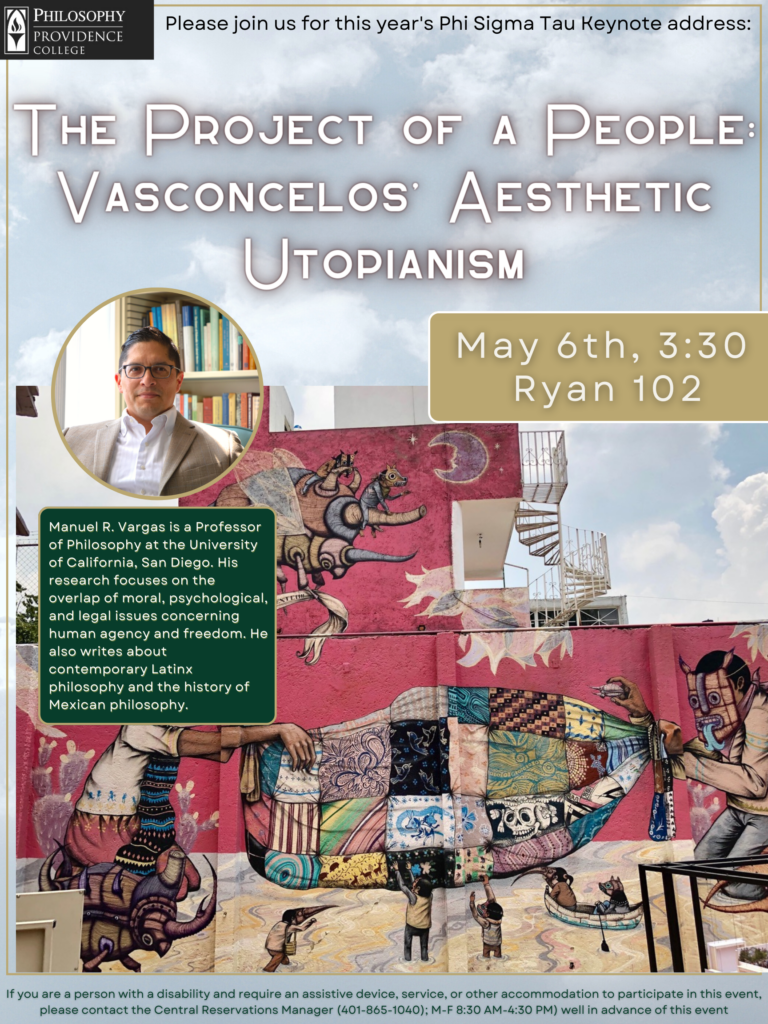 Please join us for this year's Phi Sigma Tau keynote address:
The Project of a People: Vasconcelos' Aesthetic Utopianism
May 6th, 3:30 pm Ryan 102
Manuel R. Vargas is a Professor of Philosophy at the University of California, San Diego. His research focuses on the overlap of moral, psychological, and legal issues concerning human agency and freedom. He also writes about contemporary Latinx philosophy and the history of Mexican philosophy.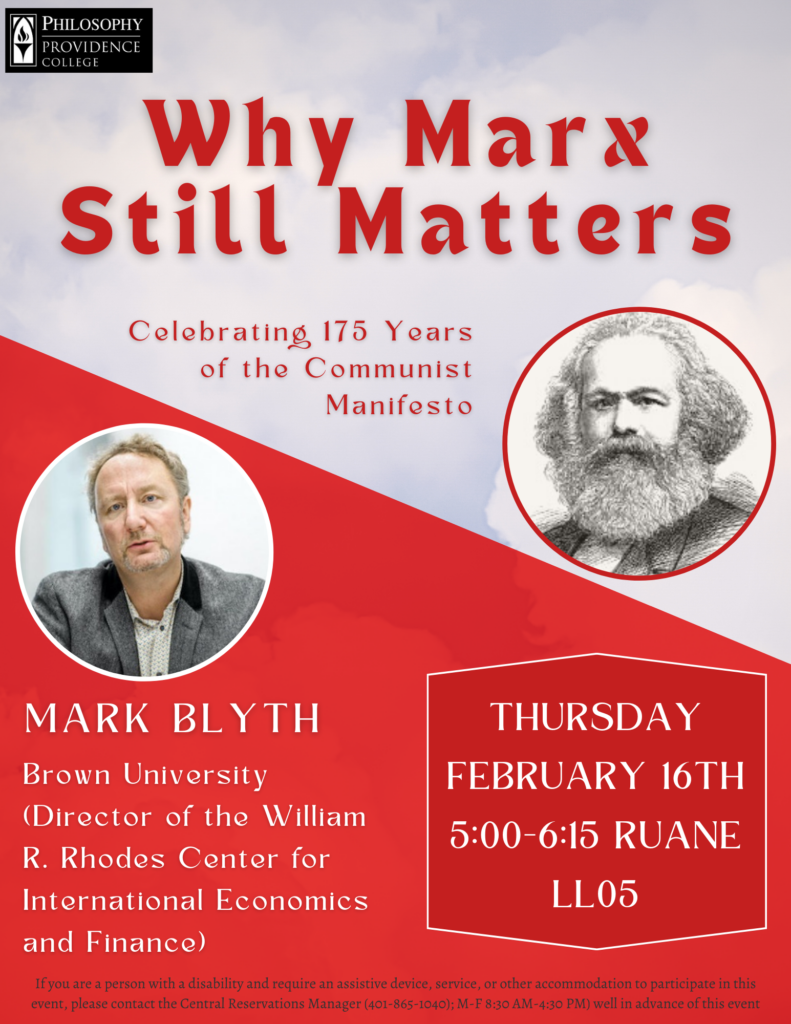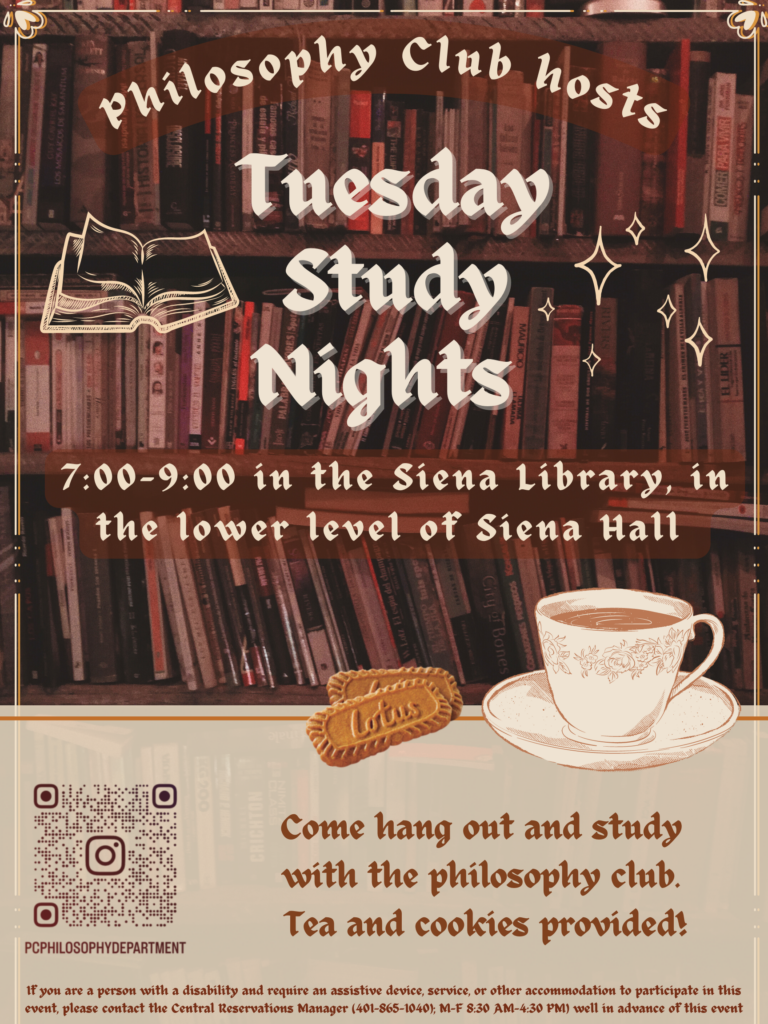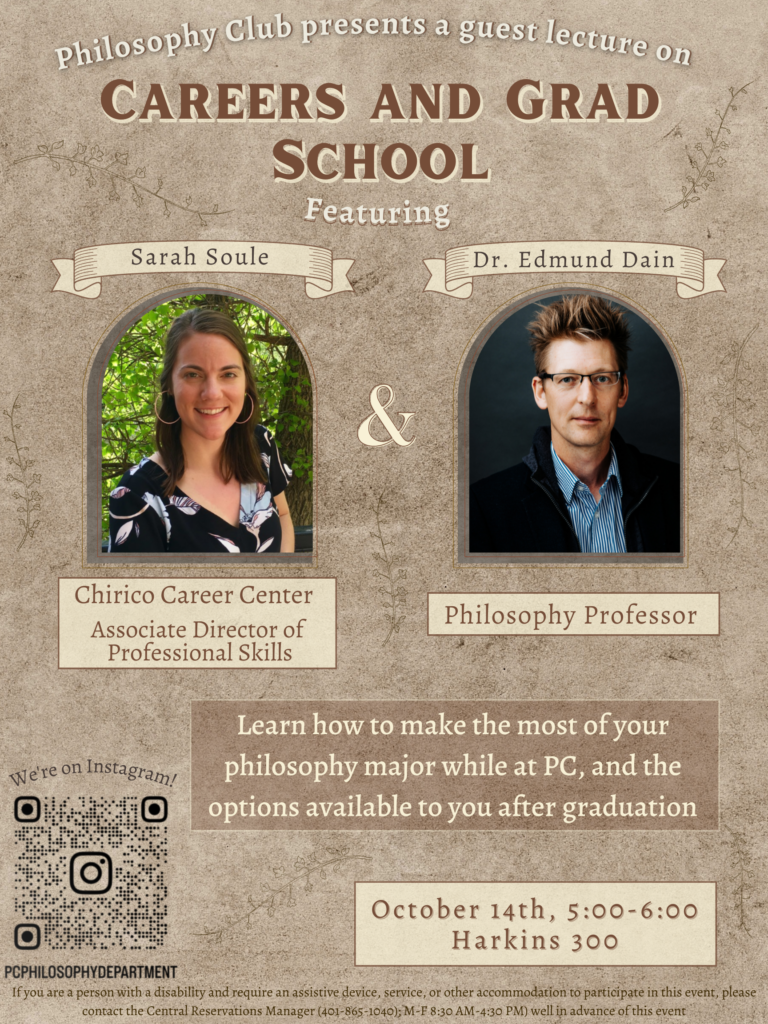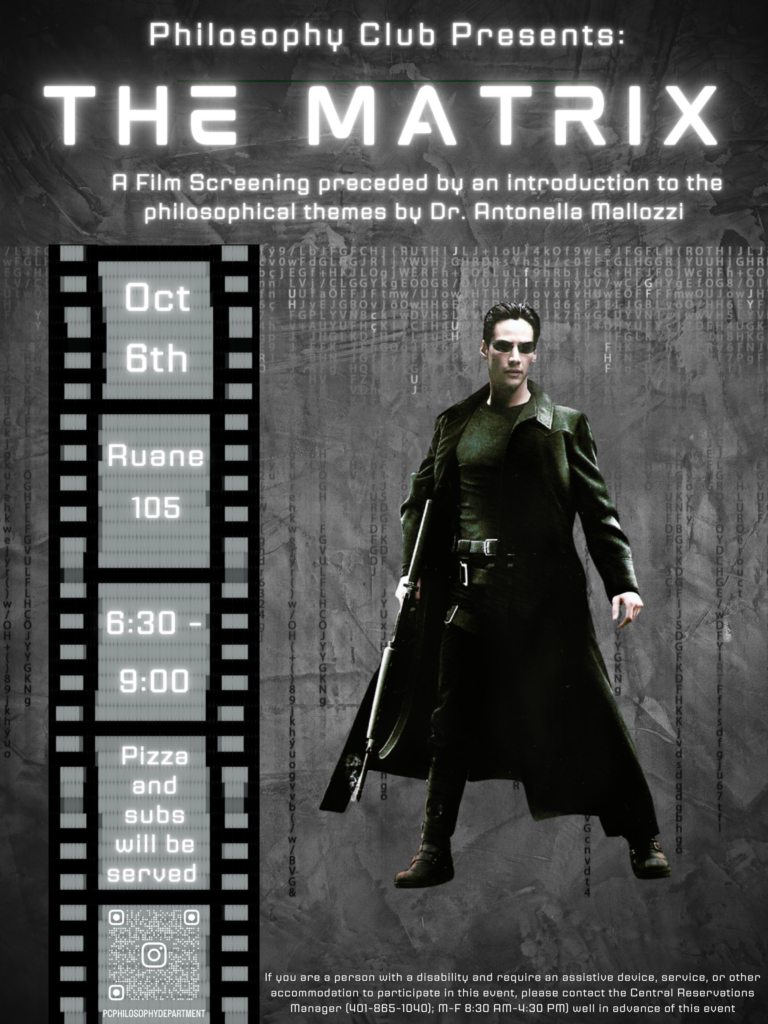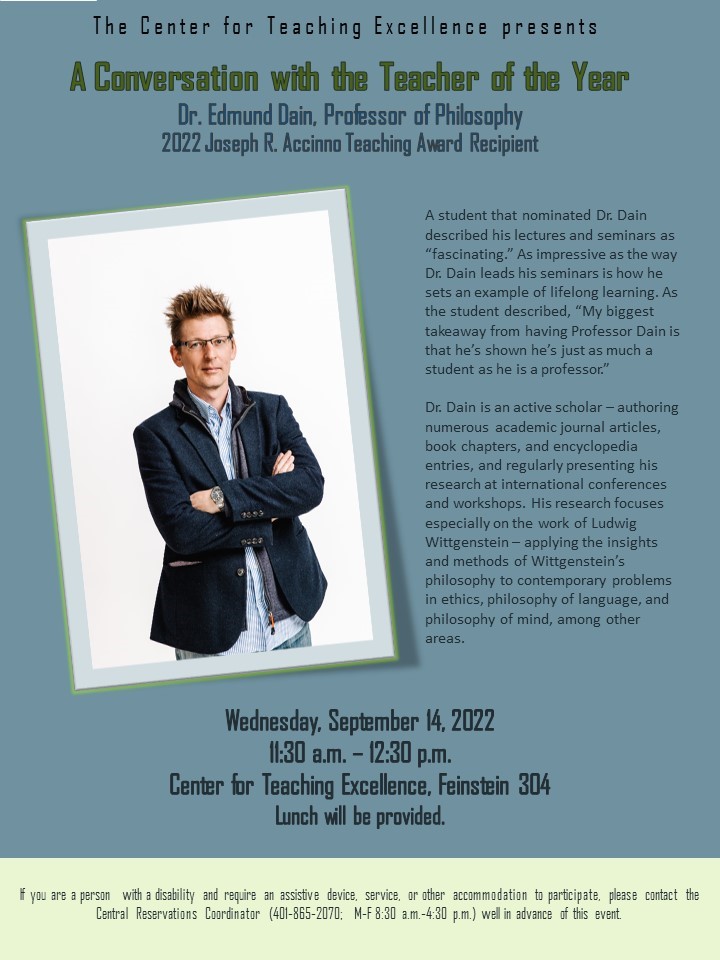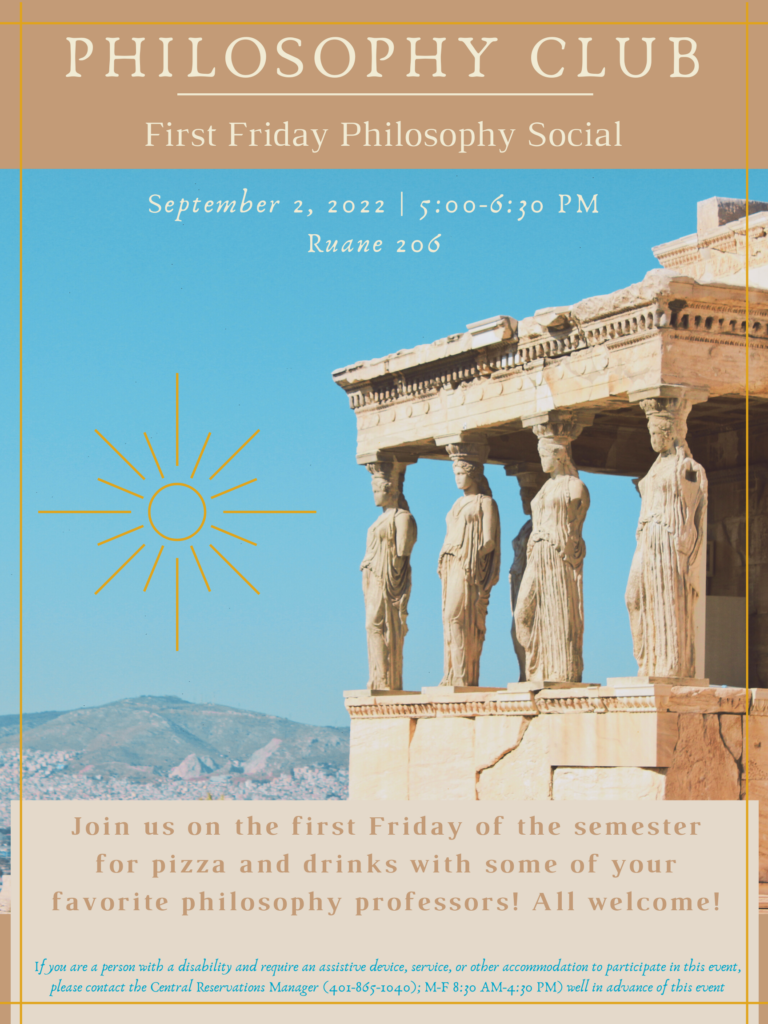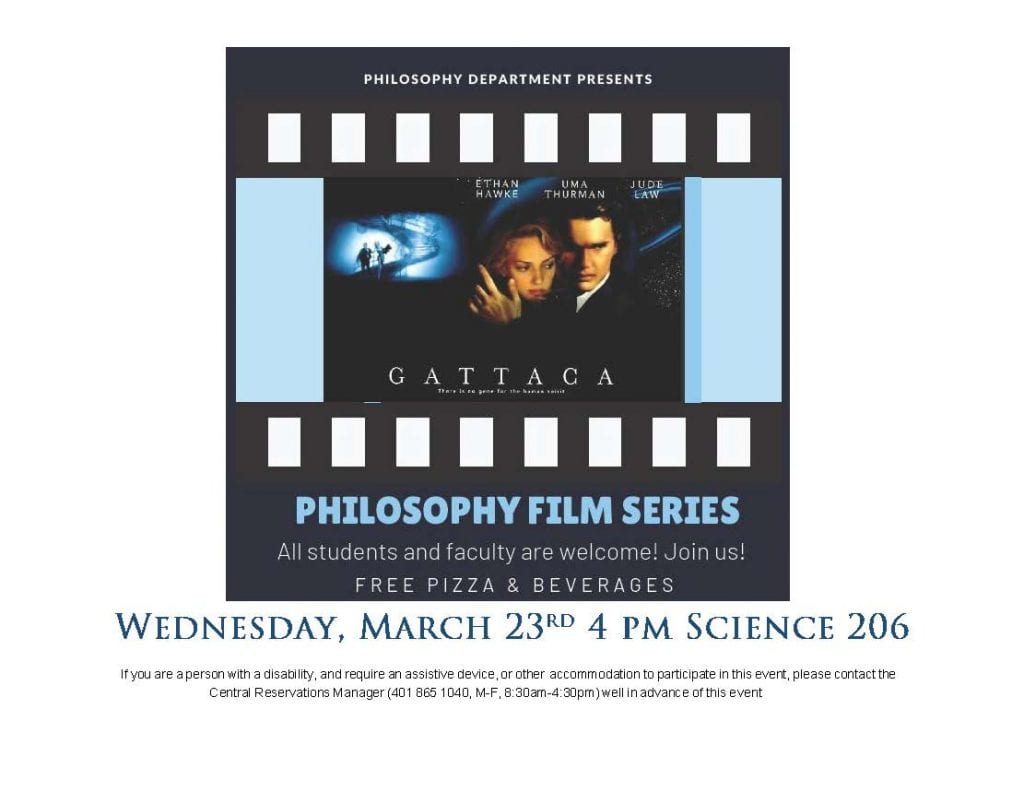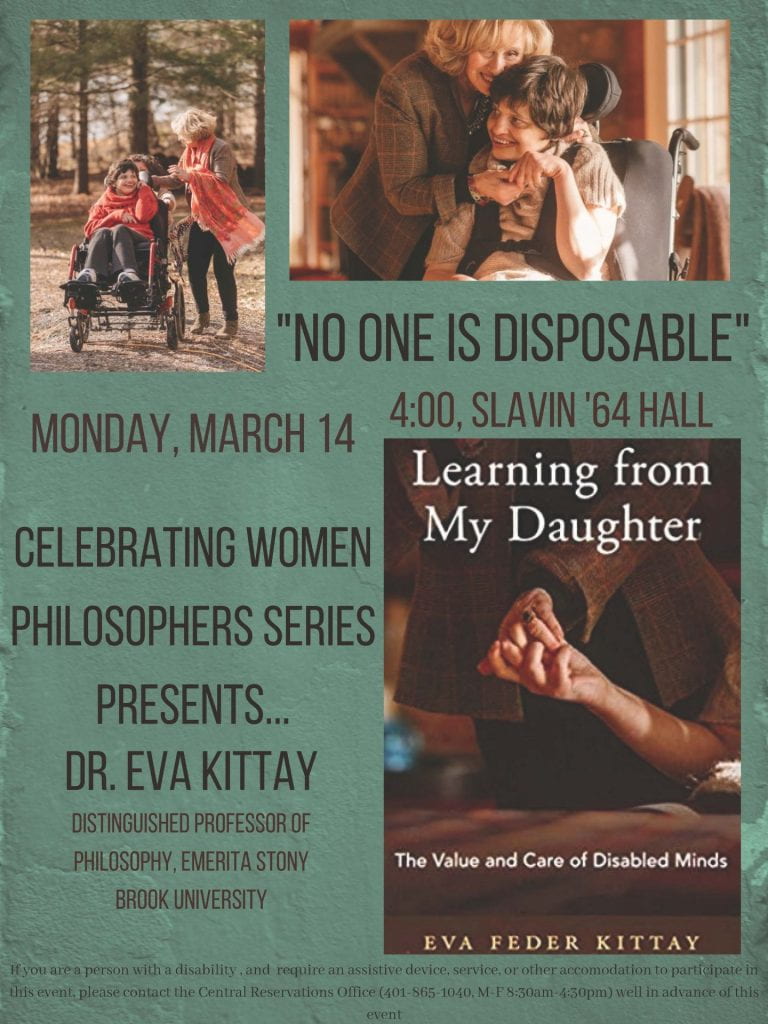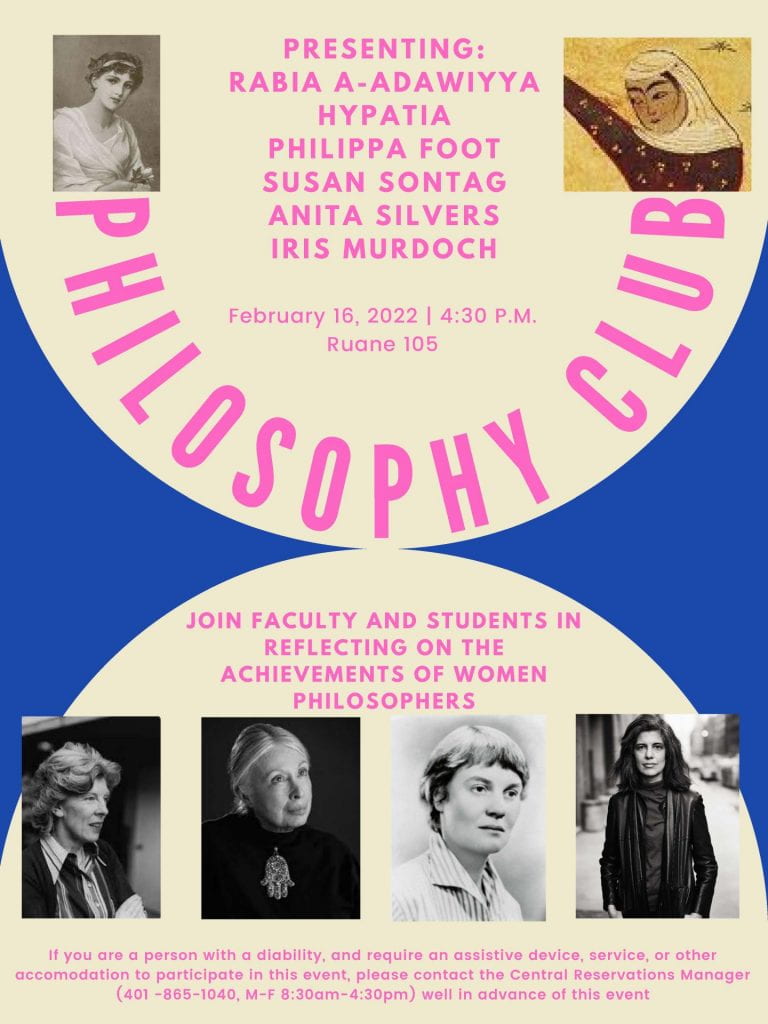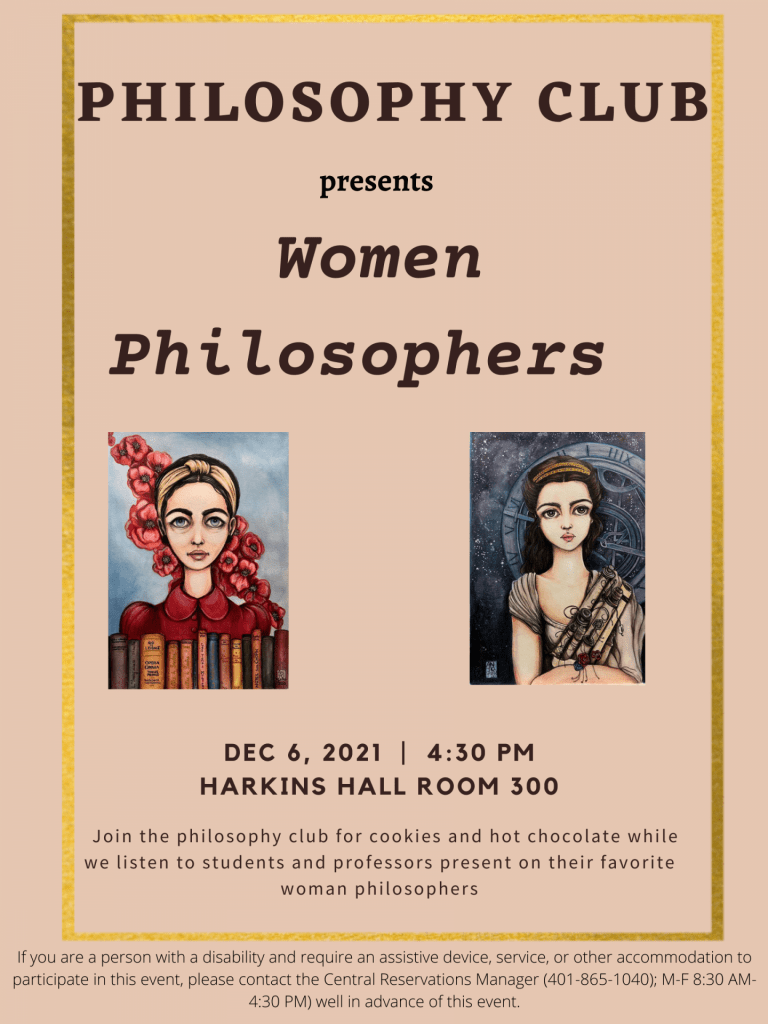 More Recent Philosophy Initiatives
Dr. Colin Guthrie King served as a co-organizer of Aristotle's Organon in old and new logic, c. 1800–1950
Dr. Vance Morgan delivered the keynote address at the Rhode Island Philosophical Society annual meeting
Dr. Jeffery Nicholas organized the 6th St. Nicholas of Myra Conference on Catholic Social Thought