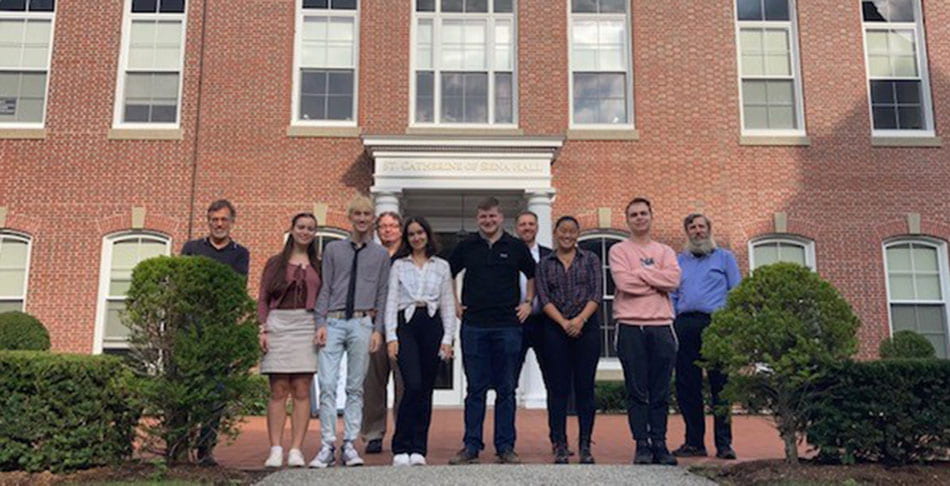 Philosophy
Bill Clinton and Bruce Lee, Iris Murdoch and Lana Del Rey. What could they possibly have in common? At first glance, probably not much. But there is at least one connection — they all studied philosophy.
They searched for answers to the big questions — questions that have inspired the greatest thinkers from Socrates and Plato, to Descartes and Kant, to contemporary philosophers such as Hannah Arendt, Simone de Beauvoir, and Elizabeth Anscombe.
Our students also take on the big questions, and they learn to answer them for themselves. Questions about the nature of reality, the mind, and knowledge; about freedom and responsibility; about art, value, and society; and much more.
Our faculty — the size of which compares to some major research universities — includes internationally renowned experts in every major era in the history of philosophy, on figures such as Aquinas, Kant, Nietzsche, and Wittgenstein, and our courses cover areas such as Asian Philosophy, Business Ethics, Philosophy of Disability, and Philosophy of Literature alongside traditional subjects such as Metaphysics, Ethics, and Logic.
You'll be prepared for almost any career in business, health care, law, and elsewhere, and for graduate study too, because you'll have developed the ability to make and analyze arguments, to read critically and write effectively, to express clearly substantive ideas, and to approach problems reflectively. You'll learn from passionate scholars how to think for yourself, and you'll leave here better off.
PC has been dedicated to teaching philosophy throughout its history. We'd like you to be a part of our future.